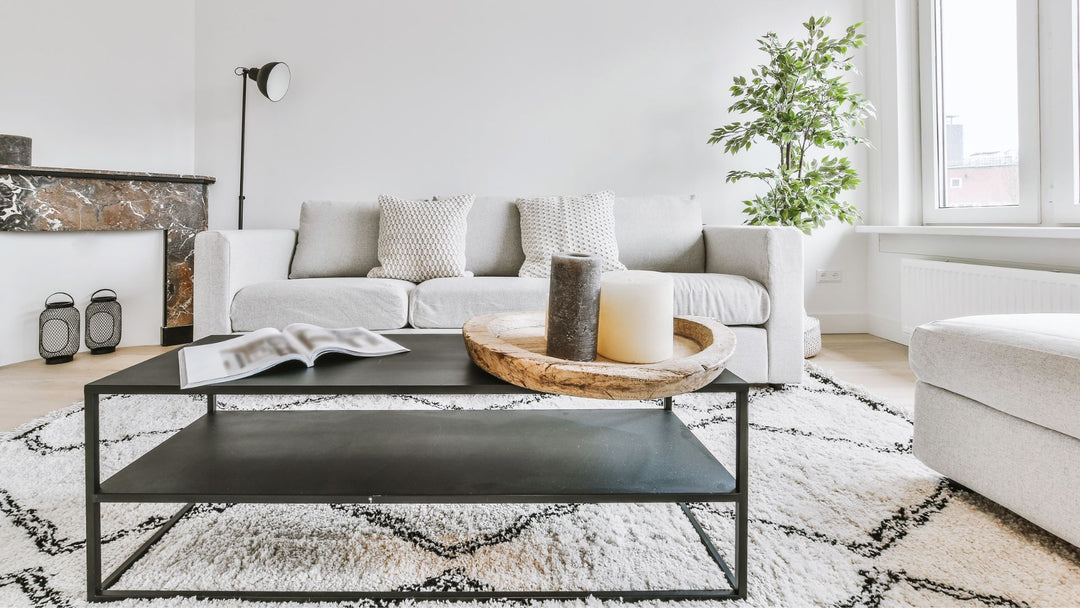 Posted on
---
Are you looking to decorate your home in the UAE with the perfect blend of style, functionality, and luxury? Selecting the appropriate furniture for the home can be a challenging task. But with proper guidance and direction, you can create a place that represents your style. While also maximizing comfort and function. In this expert guide, we will walk you through the process of choosing the ideal UAE home furniture, from luxury selections to space-saving solutions. Let's get started!
Understanding Your Style
Before you start shopping for furniture, you should know what you like and the overall theme you want to accomplish in your house. Begin by exploring websites and magazines that highlight
UAE home decor and furniture
trends. Platforms such as Home Canvas provide a broad range of UAE Luxury Furniture options and can help you in discovering styles that suit your preferences.
Designing the Living Room
The living room is the heart of any home, and selecting the right furniture for this space is essential. When it comes to
UAE living room furniture
, comfort, and functionality should be prioritized. Take into account the size of your living area and select items that fit nicely and allow for effortless mobility. Sofas with comfortable cushions and solid frames are perfect for reclining, while coffee tables with storage compartments can help organize the space.
Compact Furniture for Small Spaces
Living in apartments or smaller
homes in the UAE
often involves coping with limited space. That doesn't mean you have to sacrifice elegance or comfort. Embrace apartment furniture ideas that focus on compact, flexible parts. Look for modular sofas that can be rearranged according to requirements or chairs and ottomans that double as storage units. With a little creativity, one can maximize the available space without sacrificing style.
Exploring Smart Home Furniture Solutions
Why not explore furniture that effortlessly integrates technology in the age of smart homes? Smart home furniture solutions, which include built-in USB ports, wireless charging, and adjustable lighting, are becoming increasingly popular in the UAE. These advancements not only improve convenience but also improve the entire ambiance of the home.
Furniture Arrangement
Strategic furniture arrangement is vital in UAE homes for improving flow and space usage. Consider the focal point of the space and place furniture around it. Make a furniture layout design to see potential setups. Make sure there is adequate room for mobility and prevent blocking paths. Maintain proportion and scale balance.
Arrange chairs facing each other to create discussion zones. To simplify the room, maximize storage options. Take into account how people are moving and make use of vertical space. Experiment with several layouts to discover the most appealing and practical combination. You can create a well-balanced and efficient living area by carefully considering furniture arrangement.
The Convenience of UAE Online Furniture Shopping
With the growth of e-commerce, online furniture buying has become a practical and accessible option in the UAE. Many popular furniture businesses now have user-friendly websites that showcase their extensive collections. One can explore a variety of designs, compare prices, and read user reviews without leaving the comfort of their home. Just make sure you select a reputable online retailer with safe payment methods and a fair return policy. One such popular online platform is Home Canvas.
Conclusion
Selecting the finest
home furniture in the UAE
does not have to be an overwhelming struggle. You can build a living place that genuinely feels like home by recognizing your style, concentrating on comfort and utility, adopting space-saving solutions, exploring smart home choices, and taking advantage of the ease of online purchasing. Platforms like
Home Canvas
, provide you with the means to let your creativity show as you create your perfect living space. Happy furniture shopping!
Contact info
71-33RD FLOOR, PRIME BUSINESS CENTER, PRIME TOWER, BUSINESS BAY, DUBAI UAE 
Email: support@thehomecanvas.com
Phone: +971-505579129