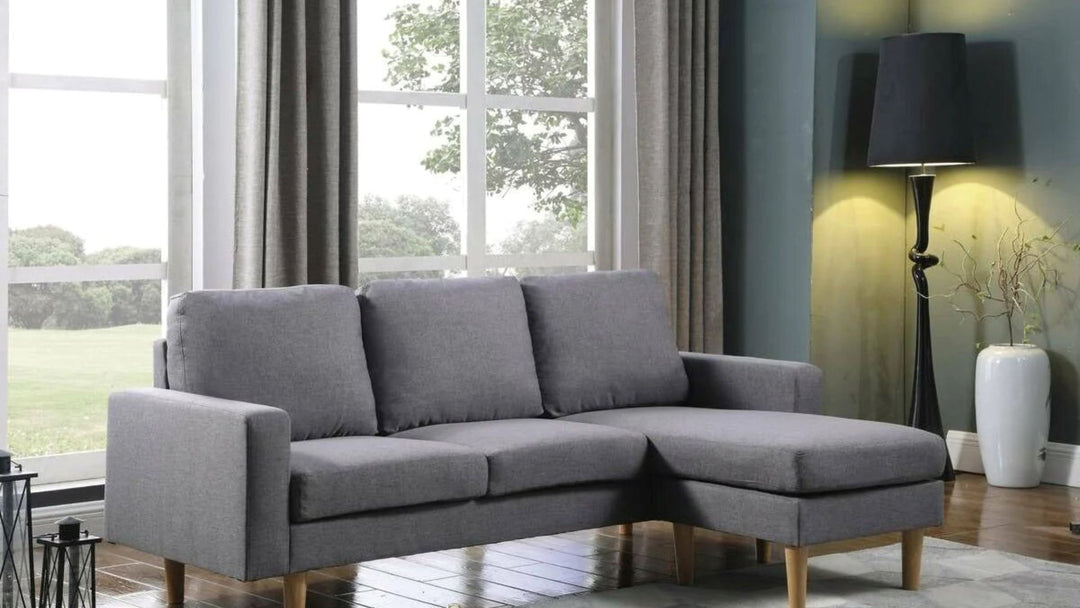 Posted on
---
Furniture adds character to our living areas. It improves one's surroundings and gives one a well-put-together appearance. However, choosing the perfect furnishings is a lot more than simply aesthetics. We want the furnishing to endure for a long time, so paying attention to the specific nuances and durability from which a specific part is composed is a reasonable method to help clinch the bargain, and a little expert advice is not a terrible idea. Several websites can guide you through the process and you can begin your creative journey with a head start.
The Home Canvas
is an illustration of what you need while choosing the ideal furniture for your home in Dubai. Selecting house furnishings is a delightful activity since you will be pleased to have an amazing and friendly home greet you every day. Here are some pointers to help you furnish your home quickly.
Determine Your Needs
Look for the fundamentals. What activities will you engage in at a precise area? Do you require home office furniture? Do you need a traditional home setting in Dubai? What you place inside your house is heavily influenced by the assessment process. To add a classic touch, choose Studio Luxe Corner Sofa to make your home look better. You should also evaluate your area so you know what size furnishings you will need for particular purposes. Most significantly, understand that your furniture must be helpful and efficient in addition to being beautiful.
Examine Your Architectural Style
You must examine your home's existing architecture. This comprises ceilings, columns, windows, and other architectural elements. You may plan properly with this in mind since if you forget to examine the architectural components, your furniture may not appear nice in the space. Dubai furniture designs are made with the importance of home design in mind to ensure that the furniture you choose is both acceptable and elegant. With its adaptability and durability, the Tulip Wingback Chair is an excellent choice for enhancing your living space.
Sort Out a Theme
Choosing a theme can be beneficial. When furniture is put in a space with no discernible theme, it will most likely look great, but it may fall short of its full potential. Choose a theme that reflects your personality. Then, match your furniture to the motif you have chosen. Mix and combine furnishings if you want to reflect a diversified design. For instance, you can offer a chic touch to your living room furniture in Dubai by adding a modern coffee table. You can step up your game by developing a solid strategy and coordinating each component with one another.
Make the Most of Your Money
Furniture is an expense. Get the best use of your money. Depending on the material chosen, quality and comfort are essential. Selecting furniture that matches your style is a terrific idea, but with a little care and strong attention to detail, you can accomplish it without compromising this element. Dubai sofa and chair designs offer a variety of cost packages for you to choose from. You can allow the Home Canvas to lead you through a variety of home furniture in Dubai.
Make Use of Furniture Services
Some people have difficulty selecting furniture. They might comprehend what they require but are uncertain about what style of furnishings to purchase. Fortunately, most Dubai luxury furniture designers have such a large selection of furnishings that no one will run out of possibilities. But remember to trust your instincts. Don't make purchases you might not like, no matter what others say. The Home Canvas can help you make decisions by offering a number of collections such as the Roxy Arm Chair with Ottoman which can be employed in almost any living room or guest-hosting location if you wish to stand out.

In any case, the furniture you choose must mirror your style. Search no further if you require an assortment of furniture pieces in Dubai that looks appropriate and feels comfy to you. Home Canvas has maintained a quality that easily outperforms similar-looking online furniture purchasing sites. Buyers like you may expect to find a plethora of alternatives, each composed of premium wood and ultra-soft textiles that offer outstanding design and functional efficiency for every home!
Contact info
71-33RD FLOOR, PRIME BUSINESS CENTER, PRIME TOWER, BUSINESS BAY, DUBAI UAE 
Email: support@thehomecanvas.com
Phone: +971-505579129