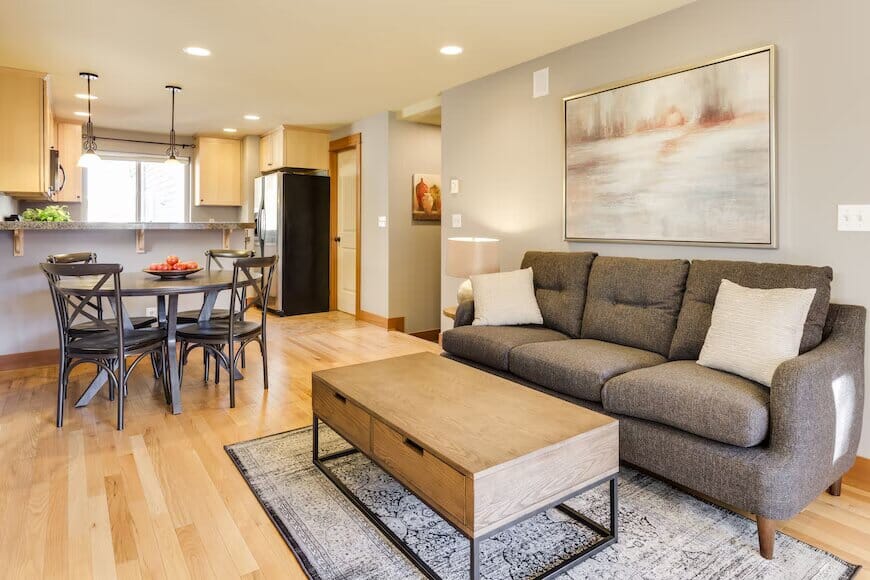 Posted on
---
Furniture is an integral part of every home. And, living room is the space where we congregate with friends and family to be comfortable around each other. Finding the perfect way to furnish a new house can be intimidating at the most ideal of times, but the way it turns out ultimately is even more fascinating. Do you want to furnish your home with a stunning interior design utilizing only modern furniture? This is the right place for you!

Start creating changes to your home's core elements, such as availability of space, wind direction, and sunlight. Finding luxury furniture stores in UAE can be tough however, The Home Canvas is your one-stop source for all sorts of furniture that adds an inviting feel to your living spaces. Our comfy sofas, couches, and chairs are among the most functional living room furnishings. The Home Canvas has a diverse selection of home furnishings including Roxy Arm Chair, where you may curl up with your favorite book and enhance the feeling of being at home. There are several other factors you must consider while buying home furniture in the UAE.
Uncompromised Comfort

Living room furniture UAE is an excellent choice for adding class and unique flavor to your interiors. We often require furnishings in our homes and offices in order to live more comfortably, and we use it for storing, working, and relaxing. In this situation of work from home, depending on your work, a home furniture UAE is more flexible and versatile that could prove more valuable. Furnishings simplifies your life and adds warmth to your home. The inclusion of comfy furniture provides you with peace of mind in terms of function and aesthetics, resulting in a pleasant overall experience.
Making The Aesthetics More Valuable

What impression do you get when you walk into someone's elegantly designed home? You certainly feel revived and cheerful. Every home has a focal point that draws people's attention as soon as they walk in. All you need is some well-designed modern furniture to enhance the aesthetics of your home. A beautifully placed sofa set from The Home Canvas can be the statement piece in your living room. We have modern furnishings, including TV units, home office furniture, modern coffee tables, bookshelves, bean bags, and more, each of which offer the same level of comfort and style for a perfectly relaxed lounging experience.
Evaluating The Exact Size of Your Home

Taking the time to determine the space will help you get the appropriate modern furniture for home. Whether you are shopping for a bed, coffee table, chairs, or couch, choose the size that suits the area without seeming cluttered. After all, you don't want to spend money on UAE luxury furniture just to discover that it won't fit within the area.
Something Interesting for The Interiors

Having a clear understanding of your taste while buying furniture for your home or office allows you to easily make any place your own. Understanding what you like and how specific arrangements can add interest to a space might be one of the most important considerations. You have the freedom to design a completely one-of-a-kind room that reflects your personality and sense of style. Our Studio Luxe corner sectional sofa complements classical as well as modern-themed interiors whilst creating an inviting ambience.

Concluding Thoughts…

Furniture is an element that transforms an empty built structure into a complete house with its presence. It enhances one's surroundings and provides one a well-put-together impression. The Home Canvas's furnishings can assist you in improving the ambiance, versatility, and aesthetics of every home while buying modern furniture in UAE. We have uniquely designed furniture for adults and children that will be your best choice in Dubai.
Contact info
71-33RD FLOOR, PRIME BUSINESS CENTER, PRIME TOWER, BUSINESS BAY, DUBAI UAE 
Email: support@thehomecanvas.com
Phone: +971-505579129