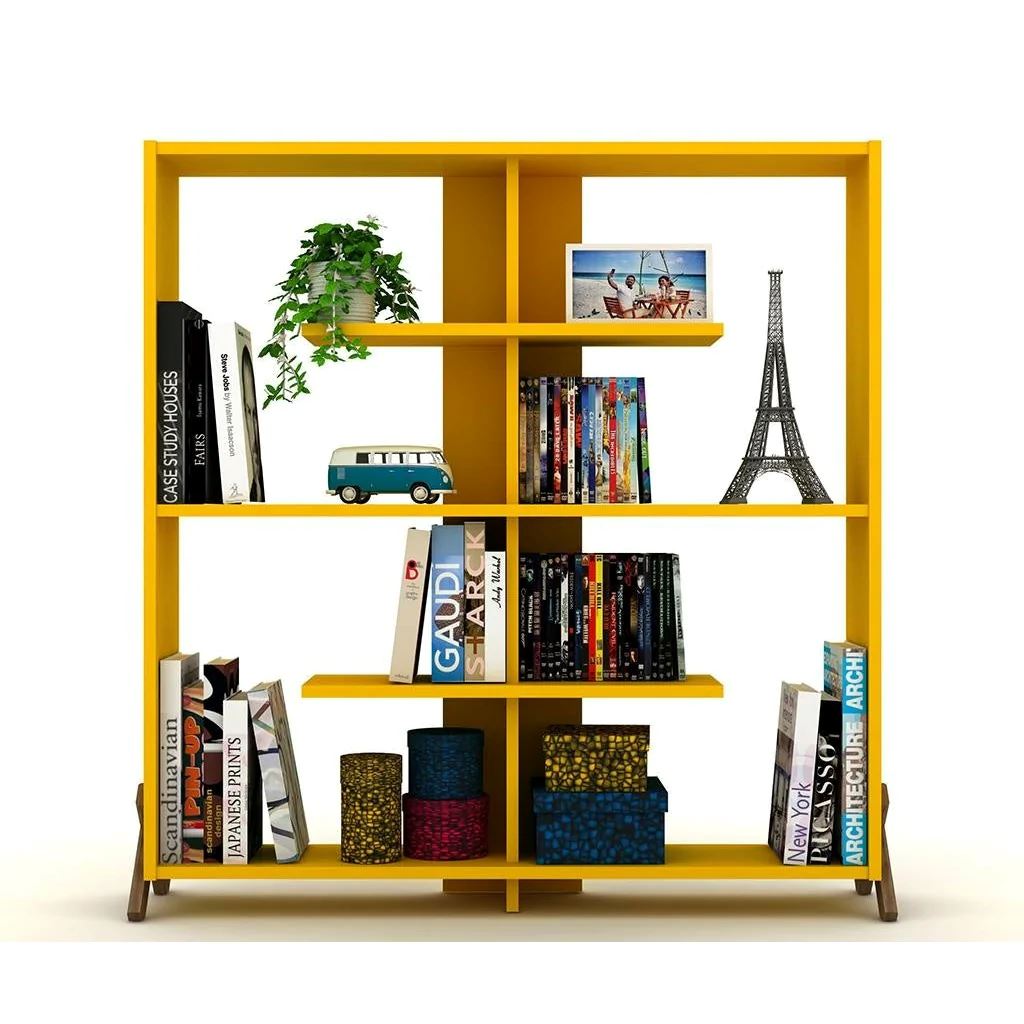 Posted on
---
Why Bookshelves Are A Must For Your Home
Every society's concept of home has evolved over time for homeowners. For instance, adding sensibility to modern homes is just as important as adding aesthetic aspects to enhance their appeal. It should not be seen as a step away from the garnishing of homes but rather as a step to support it. Without a bookcase, even a lovely, well-organized home lacks character. When modeling their house, homeowners purchase a lot of accessories to design their homes, some are just beauty additions, whereas some are genuine and legitimate addition to improving accessibility options for the daily lifestyle. Bookshelves are now a legitimate requirement of our modern life and choices and not only the preserve of geeks and academicians. New reading habits are developing in people, either as a recreational habit or as a tool for motivation. Strategically, homes are built and designed to assure simple access to products in times of need in addition to their stunning appearance. You can save time by using a bookshelf instead of leaving books here and there. With a bookshelf when you need a book, finding one is simple. The usage of bookshelves makes it simple to arrange books precisely how users choose for their convenience. The bookshelves make it faster and easier to retrieve books, saving time and facilitating easy access. As bookshelves enhance the aesthetic appeal of your home, they now have a role in interior design and décor. They offer the house a wonderful appearance and come in versatile designs so you may store anything besides books on them. The presence of a bookshelf encourages children to read at home, which benefits both the children and other family members who can use reading as a leisure activity.
The Home Canvas Bookshelves
The Home Canvas presents a number of bookshelves varying in shapes, construction, and sizes. The customers have different options to choose from depending upon their home. These bookshelves not only fashion your home but also add functions to them. Since books are not limited in color and that might provide difficulty in synchronizing with the bookshelf. The Home Canvas offers bookshelves in white and walnut colors that openly sit with all colors rendering a clean presentation of your home.
The ladder bookshelf features unevenly shaped shelves and has tidy look which works great for placing and arranging stuff like books, magazines, and your other small and compact collections. In addition to being lightweight and easily portable, the mini bookshelf is built to give your room a perfectly organized look. These multi-level bookshelves are also perfectly shaped to be placed in corners. The modern bookshelf, on the other hand, has a multi-tier design, which makes it convenient to place your favorite books and magazines. The bookshelf also provides a convenient space for storing other household items. The interstellar lines in the contemporary bookshelf provide it with a multifunctional display and also a unique design.
Modern bookshelf, mid-century modern bookshelf, and walnut bookshelf have all been specially created to artistically enhance the appearance of your home and give it a spacious appearance. All the furniture's frames are incredibly strong and provide a lot of storage space. The Home Canvas bookshelves' exceptional designs and meticulous construction give your area a classic appearance. The bookshelves' distinctive design makes installation simple without needing any hardware or tool. All of the bookshelves also come with installation instructions for the ease of the users. The bookcases offer the ideal location for keeping your books while also making the ideal presentation. These bookcases are intended to improve the ambiance of your area and enhance its appearance with their stunning and brilliant hues.
Bookshelf Decor Ideas
When decorating your bookshelf, consider the items' design and style. Always consider matching the styling if the bookcase is modern. Always choose vases or figurines in varying shapes and colors that complement the bookshelves, and try arranging books in color blocks. Adding memories with mementos and pictures in frames is always a good idea for bookshelf decor. If you have a minimalist wooden bookshelf, don't decorate it with conventional items. Keep the subject and style constant to convey that it was carefully considered.
Contact info
71-33RD FLOOR, PRIME BUSINESS CENTER, PRIME TOWER, BUSINESS BAY, DUBAI UAE 
Email: support@thehomecanvas.com
Phone: +971-505579129