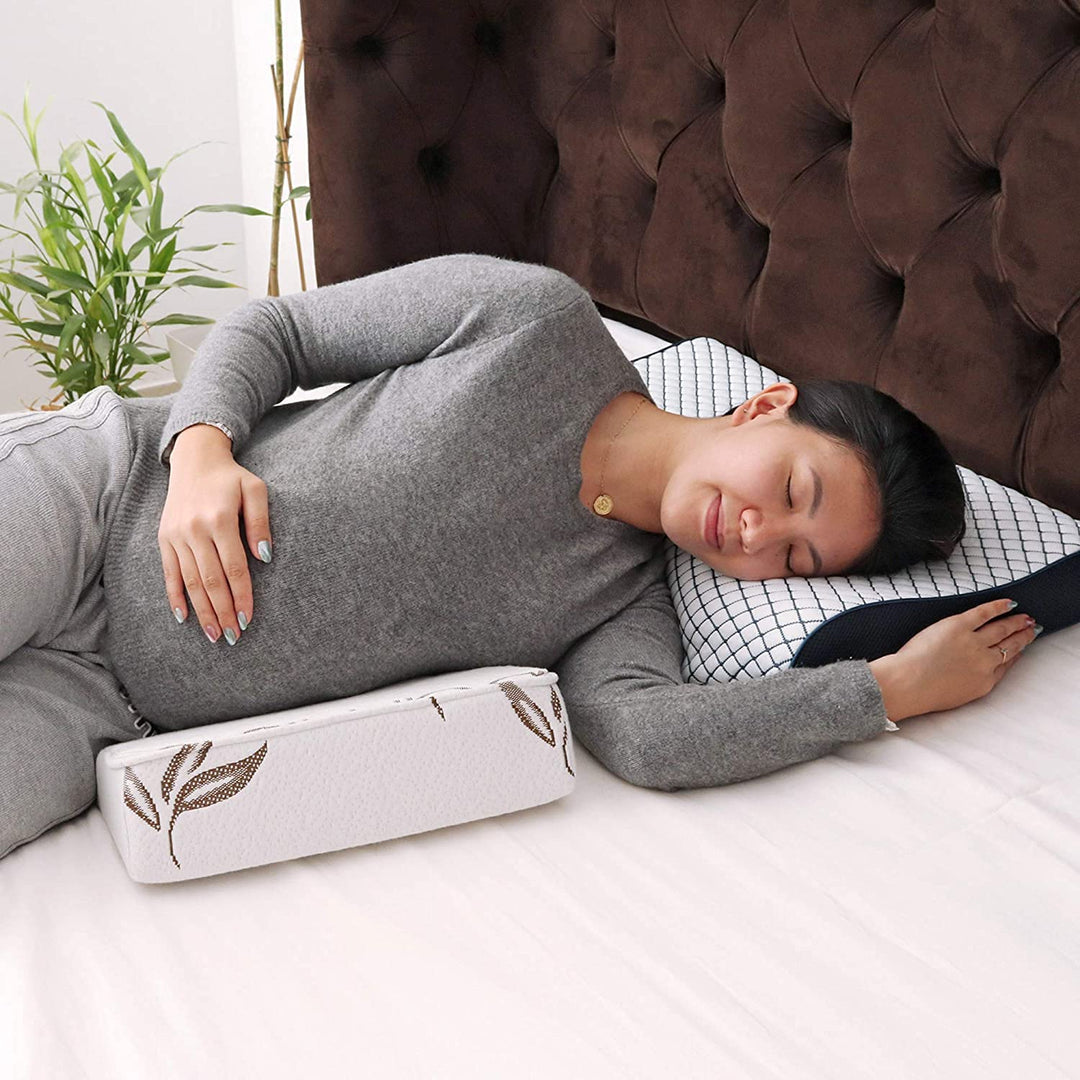 Posted on
---
Do you long for a comfortable, relaxing, and rejuvenating night's sleep? The Home Canvas may be your one-stop shop for thick quilted quality mattresses and pillows that will last for long hours of relaxation and enhanced comfort. Few of us think of pillows as anything more than fluff on our beds, yet their purpose is to keep our spine upright, retain the natural curvature of our neck, and offer comfort when we sleep.
Not Using a Good Pillow Can Be a Drawback
Can Result in Improper Spinal Posture
When you sleep on an unsuitable pillow, your head may not be in a comfortable posture, causing your spine to arch excessively. Sleeping with a proper pillow might help with pain relief and appropriate spinal alignment.
Could Possibly Lead to Neck Pain
We already do a lot of physical movement during the day, whether it's sitting in front of our workplace screens for 8 hours or going to school/college and staring at the board for a long period of time. You must have a restful and comfortable sleep at night. Sleeping on the back of your head with a poor pillow and your head in an inappropriate position will only aggravate the situation.
Lead to Severe Back Pain the Next Morning
Once your spine is slanted and your sleeping posture is incorrect, you may wake up the next morning with a stiff or aching back. This can result in the failure of every task you do the following day, which can escalate over time. Choose the best pillow top mattress that aids to remove all of these disturbances for a much more relaxed and healthier spine.
Could Disrupt Your Quality Sleep
Insufficient sleep due to nighttime discomfort caused by a faulty cushion has its own set of effects. Your body gets less time to grow muscles, repair tissues, and perform other vital processes that occur during sleep.  It can even cause sleep loss, which can negatively impact your mood, reasoning skills, and appetite over time. Chronic sleep deprivation raises your risk of falling, diabetes, hypertension, obesity, and cardiovascular disease.
A Guide to Pick the Perfect Pillow for Sleep
A pillow top air mattress should keep your neck straight to the mattress rather than bent down or up and here are a few suggestions to help you choose the best one for you:
A Firm and Soft Material
Pillow fillings that are supple and flexible can help to raise your head and fill the gap between the neck and shoulders. You may want to include light and soft pillows that provide a nice spot to rest your head during bedtime.
Pillow Offering Support
Whether you sleep on your back, side, or stomach, you should have a memory foam pillow. These pillows aid in the reduction of the spinal tension, the relaxation of muscle soreness, the improvement of the neck and head posture, and the stimulation of quality sleep. The Home Canvas has a collection of luxurious and best cooling memory foam pillows, which can minimize neck and back aches while offering ideal support while sleeping.
Square Pillows are the ideal size
A lower-height pillow brings your head closer to the cushion and prevents your neck from hunching into an awkward position. Square-shaped pillows are perfect for providing excellent support! If you prefer square pillows that may be utilized as a supporting cushion while sleeping or sitting on the couch, The Home Canvas is the place to go.
Comfortable And Relaxing Pillows for Ease
Comfort is an important aspect of any high-quality pillow. A comfy memory foam pillow allows you to sleep peacefully throughout the night and lets you fold up easily or change positions conveniently. Choosing a high-quality, low-cost pillow that allows you to easily alter positions while sleeping can be tough. However, you can leave all your troubles to The Home Canvas, which is the best answer for providing you with a pleasant bedtime experience.
Contact info
71-33RD FLOOR, PRIME BUSINESS CENTER, PRIME TOWER, BUSINESS BAY, DUBAI UAE 
Email: support@thehomecanvas.com
Phone: +971-505579129