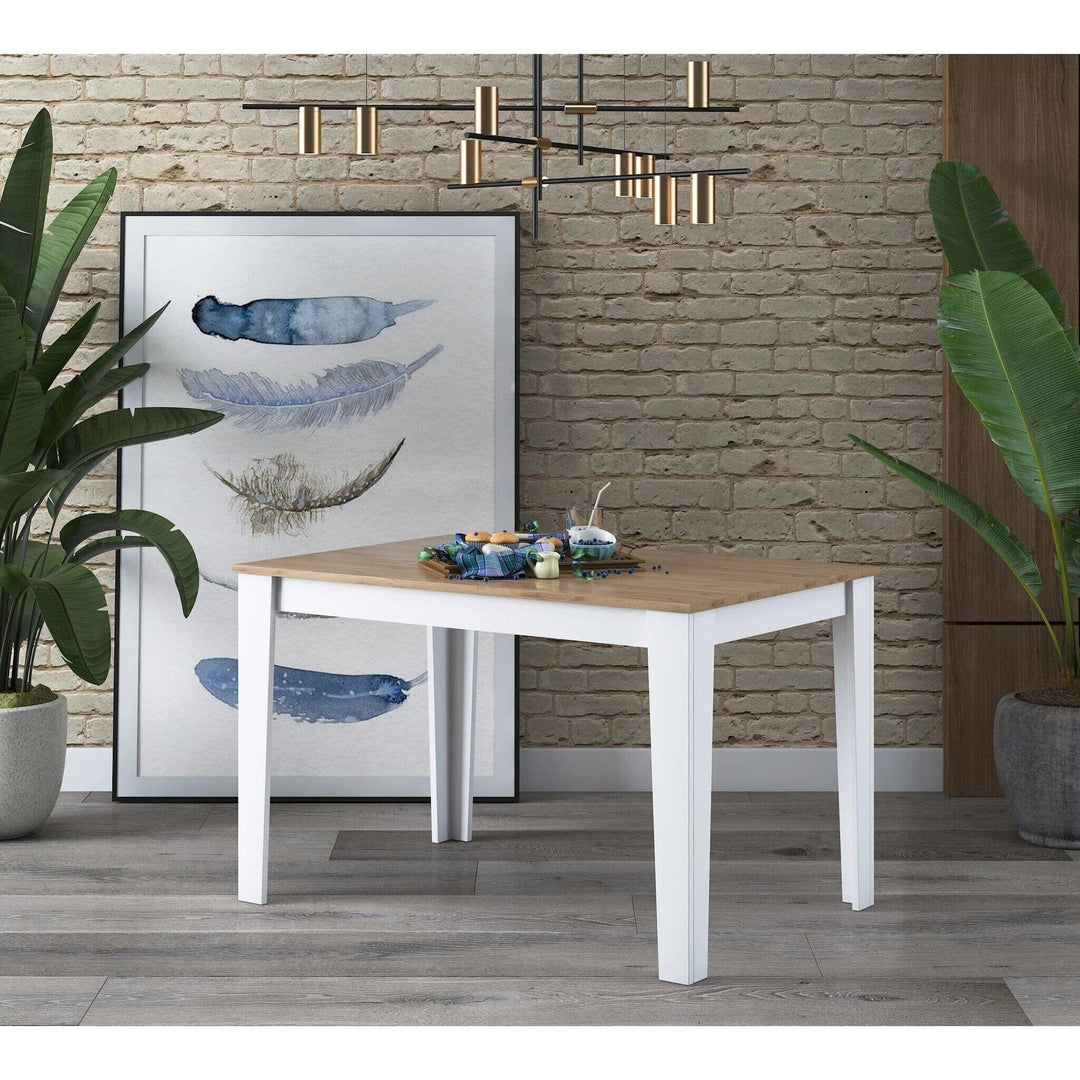 Posted on
---
The dining area in the house is perhaps the most important when it comes to feeding the aesthetical elements to the onlookers. Be it a party day or a normal day with not very frequent footsteps talking a stroll around, the dining space is one of the most visited in the house. It is a place for the family to talk, gossip, and share collective moments of joy with each other. Because of these reasons, it is important to give the dining room a lively look to keep the mood high.
One of the few things while designing your dining area is to give them a unique and lively vibe with a combination of colors and designs. However, the part that furniture plays in enhancing their overall aesthetic is one which is mostly ignored.
Glass Dining Table
Glass tables are of the modern design kitchen and dining tables available to design your dining area. It is not only a
multipurpose kitchen table
, but the glass tops are among the most eye-catching. Glass dining tables are hassle-free to maintain and look great with any decor. However, use tempered safety glass when shopping for a glass tabletop.
Rustic Dining Tables
The Home Canvas provides best of the
home furniture in UAE
and helps to decorate homes with modern and traditional kitchen tables. One can also decorate their kitchen and dining area in a rustic fashion. Cottages and rustic cabins often adopt this appearance. You have your pick of either a round or a rectangular table with a metal or wooden frame, and matching seats. Rustic tables give out a vibe of luxury home tables.
Marble Kitchen and Dining Tables
One of the finest tabletops is made from fine marble and can be customized to fit any space. These tables are built to last and add a special flair to your table setting. If that is not enough, you can also use these dining tables as
kitchen bar tables
. Although marble is naturally white, it provides a blank canvas for a variety of vibrant beads and other creative embellishments when used as a dining table.
Square Kitchen Tables
Perhaps the most underrated, but frequently bought by many, the square kitchen tables are one of a kind to behold. The classic square shape of the table is both stylish and practical in use. If you have a square table, you may use it with any type of seat. Decorate the table with creative displays or a pretty vase to make it more appealing to the eye.
Oval Shape Kitchen Tables
Oval shape kitchen tables provide one of the most visually striking options for a dining table is an oval shape. One of the many benefits apart from their aesthetics is the fact that they provide plenty of room is provided for each diner. For a cozy family meal, arrange the seats around either the round or rectangular table. Table legs for oval tables can be either thin or wide. They are among the
modern design tables
available readily in the market.
These are just a few of the many creative table designs that may be used as inspiration for today's dining rooms. These tables will enliven the dining room and make for a pleasant meal. These plumbing glossaries may also prove helpful. Home Canvas is an app that allows you to add your own unique design to your living quarters. The variety of goods is artfully crafted to complement both modern and traditional interior design. If you're looking for furniture in the United Arab Emirates, go no further than
The Home Canvas
. To them, customer service is all about providing a world-class product at an affordable price and delivering it right to your door. All of the products have been carefully selected and evaluated. Items such as TV stands, accent chairs,
kid's furniture
, and bedroom accents are part of the collection.
Contact info
71-33RD FLOOR, PRIME BUSINESS CENTER, PRIME TOWER, BUSINESS BAY, DUBAI UAE 
Email: support@thehomecanvas.com
Phone: +971-505579129