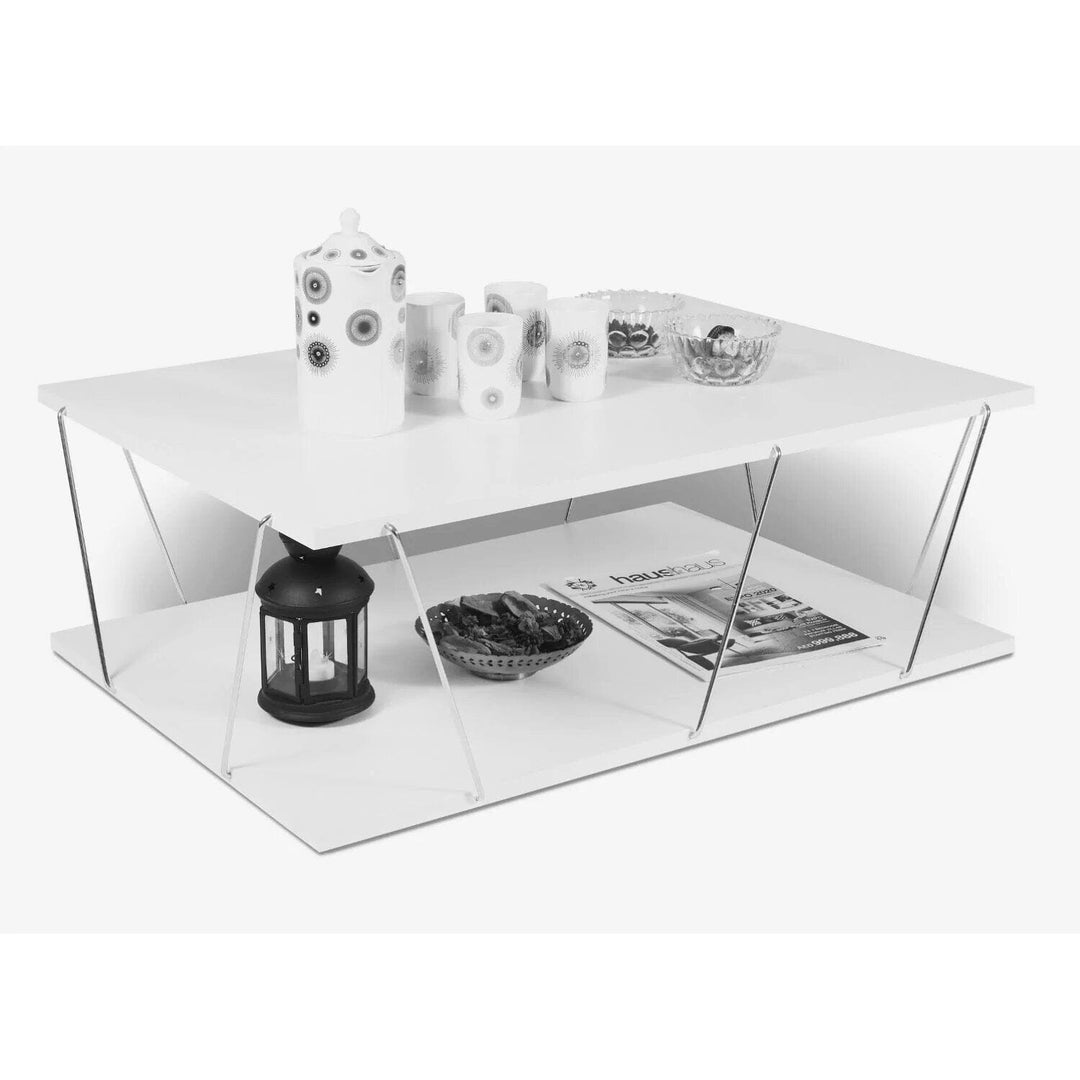 Posted on
---
We all want a picture-perfect living room, and furniture plays a deciding role in your interior décor. Choosing the right sofa, upholstery, and chairs is key to making the living area aesthetically alluring. However, the coffee table plays a more significant part in making or breaking the whole setting. Here are a few tips to help you choose the right
coffee table for living room
.
Choosing Precise Coffee Table Shapes
Contemporary homes have different types of the living room. Choosing the shape of the coffee table also depends on the size and shape of the living area. Consider how much space remains to fill between sofas and walls, then decide the shape of the table. You can choose between round to rectangular online coffee tables available nowadays in retail stores like The Home Canvas. The square coffee tables are the perfect fit for an L-shaped standard living room setting. The round coffee tables go well if you want to leave an easy walk-around in the area. Some popular coffee tables like
Hansel nested coffee table sets
make the perfect pair of two coffee tables that cover more surface area and fit well only in spacious rooms. Oval coffee tables are a perfect combination of rectangular and round. They give a subtle balancing makeover to the whole living room interior.
Keep the Right Proportion of Coffee Tables with Chairs
The proportion of coffee tables with chairs creates a great knockoff when it comes to interior styling. Find the accurate height, width, and length of the living room to bring interesting coffee breaks with friends or family. If there isn't enough space in the area or you also want to put on a bed for a casual nap, you can choose a
side coffee table
. Here are a few other factors that you can deliberate, on besides the dimensions of the living area:
• Height of chair seat
• The thickness of the legs/top of the coffee table
• Placement of coffee table
• Compare sofa dimensions with coffee table
• Space to walk around
Coffee Table Material Matters!
Coffee table materials are something that cannot be ignored at all for getting a chic décor. Nowadays,
living room coffee tables
are coming in a diverse range of combination materials that are neither completely wood nor stone or plastic. The Home Canvas offers exclusive marble coffee tables that are inspired by natural marble patterns but are made of synthetic materials. There are several other
modern coffee table
options like wood, glass, and metal coffee tables. Here is a quick look:
• Marble Coffee Tables:
They have become the latest trend in interior styling due to their magnificent aura.
• Metal And Brass Coffee Tables:
They are highly sought-after for creating a vintage décor look.
• Wood Coffee Tables:
They are an evergreen choice when it comes to the living room, for their insular nature, warm touch, and lightweight. The wooden coffee tables are also ideal for creating rustic, farmhouse, nature-inspired, and country feel.
• Glass or Mirrored Coffee Tables:
They are a minimalistic boho choice that allows reflection of space and draws the attention of guests.
Choose The Style That Comforts You
The coffee table is not only essential for the upliftment of sofa setting or living area style but also the epitome of comfort while sipping a hot drink. For choosing the right style of modern coffee table, its dimensions, and material; one can also take care of personal lifestyle. For those who like to put their feet up, using a lower coffee table would be appropriate. People loving the luxury of watching their preferred shows with a sip of hot coffee can consider coffee tables that can also give space to an upholstered ottoman. Moreover, coffee tables with organization space are a great option, for keeping the small booklets, business pamphlets, and newspapers; that you might like to scroll in leisure.
The Home Canvas offers online coffee tables for a modern living room. Order marble, glass, wooden, or metal coffee tables from your comfort zone; to create an alluring aura that makes your guests envious of your interior décor sense.
Contact info
71-33RD FLOOR, PRIME BUSINESS CENTER, PRIME TOWER, BUSINESS BAY, DUBAI UAE 
Email: support@thehomecanvas.com
Phone: +971-505579129