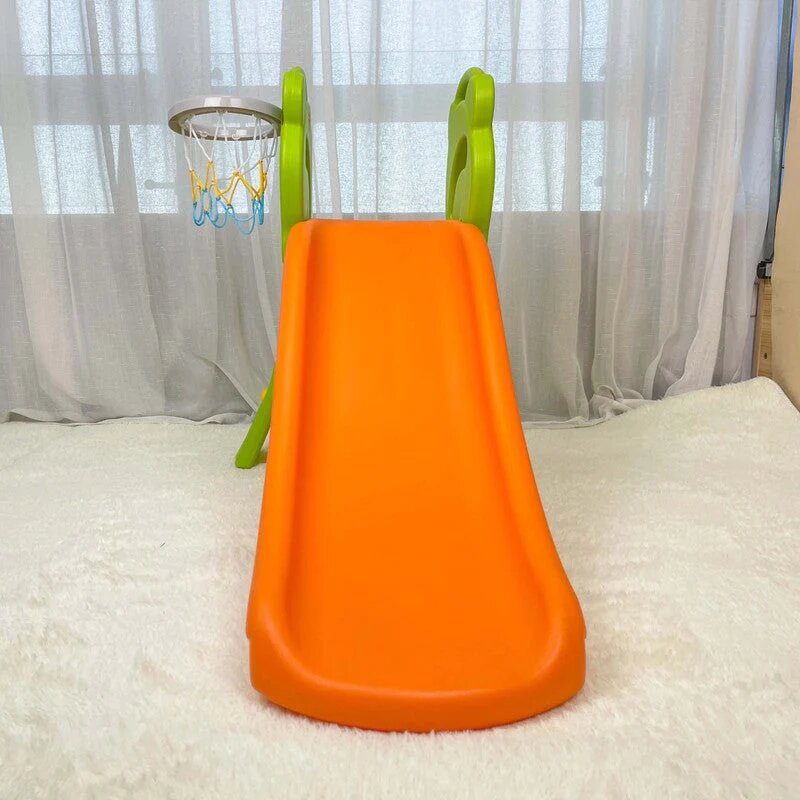 Posted on
---
Slides are a popular piece of playground equipment for children. If you go to any playground, you will almost certainly see numerous smiling faces playing on the slides. One can confidently state that slides and swings are types of playground equipment that nearly always entice children to feel the exhilaration of amusement.

Children Enjoy the Thrill and Excitement

Considering putting an outdoor swing set and slide in your backyard will be effective because children enjoy it. With the thrill and enjoyment that playground slides provide, your children will have a great time in your backyard. Since they seek to thrill and explore their surroundings, slides and swing offer them an incredible opportunity of attaining such thrill.

You can offer your children an area where they can burn off energy while being safe and secure within the house by using slides and swing sets indoor playground equipment. This is ideal for children since it allows them to play in a safe environment on rainy or cold days. Playgrounds are also excellent for helping children develop social skills and learn how to interact with other children.

By following safety precautions and instructions and supervising children when they play near slides, you can ensure that your child has an excitement without the fear of serious harm. Denying kids from playing with slides is denying them great pleasure.

If you ask any child what their favorite playground equipment is, you will almost always hear the response, "a smooth and fast-moving Swing and slide set." Although we cannot refute their fondness for playground slides, you may be wondering what other advantages it provides to children.

Confidence and Exploration Boosted

Although the sliding sport is exhilarating for children, it also demands a great deal of confidence to climb up and slide down quickly. When young children encounter and overcome the challenges of a tall slide, they gain immense confidence.

Improves Balance and Coordination

When a child climbs a slide and then launches himself down the slide panel, they are developing critical balance and coordination abilities. This practice also helps in spatial development because they must determine when to slide and when to put their feet down once they reach the bottom of the sliding panel.

Encourages Physical Activity in Children

The Home Canvas playset slides are extremely appealing to youngsters, causing them to return to them often. Because it requires a lot of physical effort to climb, slide, and repeat, they get a lot of exercise from it. To lift themselves and step up the ladders of a stepping stool, they use both their upper and lower bodies. This phenomenon is comparable to cardiovascular exercise and promotes muscle development.

Encourages the Development of Positive Social Skills
You've probably noticed slides being the center focus of the playground when there are a lot of kids around them. Every kid wants to use the slide since they are so much fun. Although everyone cannot use it at the same time, youngsters must resist the desire to use it after a while. This phenomenon fosters important social skills such as cooperation, patience, sharing, and learning resilience in the abilities and physical capacity of others.

Install Safe and High-Quality Slides in Your Indoor and Outdoor

The Home Canvas provides kids swing and slides online, as slides are a popular piece of playground equipment for children. With the thrill and enjoyment that playground slides provide, your children will have a great time in your backyard and indoors . Following safety precautions and instructions and supervising children when they play near slides can ensure that your child has an excitement without the fear of serious harm. The playset slides encourage children to climb, slide, and repeat.
Contact info
71-33RD FLOOR, PRIME BUSINESS CENTER, PRIME TOWER, BUSINESS BAY, DUBAI UAE 
Email: support@thehomecanvas.com
Phone: +971-505579129