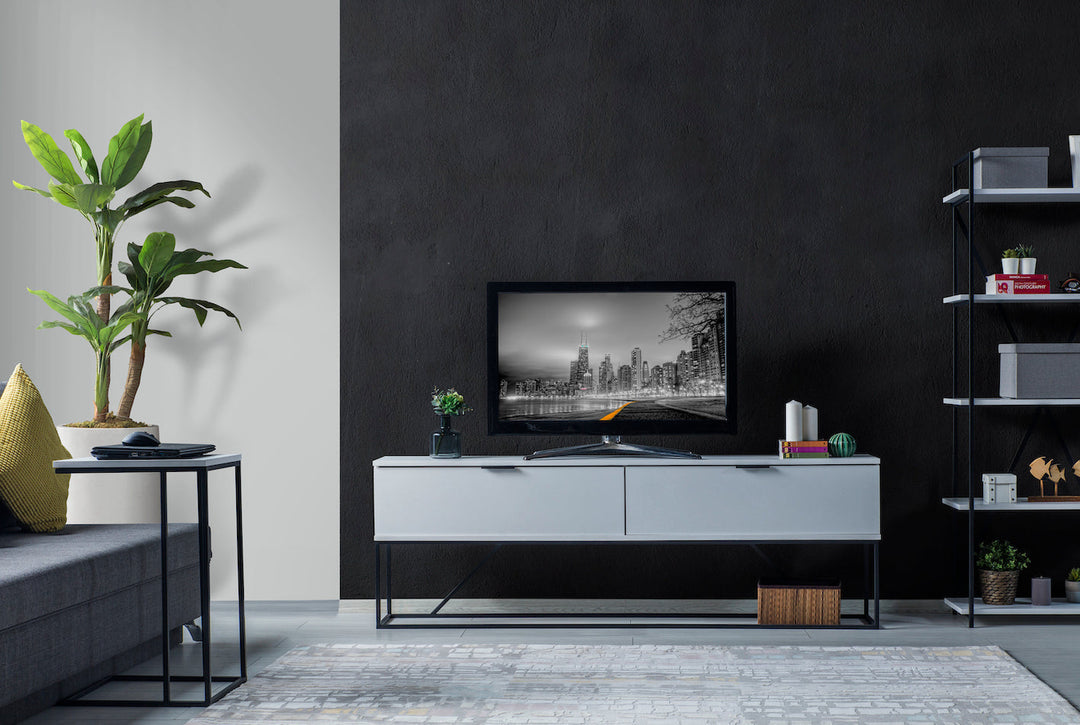 Posted on
---
For any designer or owner, the living room décor is the central focus as they are meant to be serene and in harmony. These spaces may be given personality by adding sheer curtains, live plants, unique wall colors, and basic furniture arrangements. Consider making improvements to the core aspects of your home, such as space availability, wind direction, and sunlight. You can begin to design your living room furniture after gathering wonderful ideas and color inspiration from several periodicals. However, try to hunt for a less expensive model which should be more appealing and also matches the décor of your home.
Designing your living room may be easier if you follow these tips:
To redesign the side tables for living room, changing the arrangement of your furniture is by far the most effective and simplest method. Though at first glance it may not seem significant, over the next few days your perspective will alter.
You can supplement the cushion covers already on your couch with others from other areas of the house.
It would be a good idea to move your bedroom rug into your living room. These modest changes can have a drastic impact on the aesthetics of your neighborhood, with little effort and no expense.
Plants can have a significant impact on a room, especially when combined with the paint color. Your home office desk is adorned with fresh plants that provide a serene atmosphere and oxygen for a healthy lifestyle.
Home Canvas is an excellent resource for finding quality coffee and console tables for the display of beautiful handmade vases. These small modifications will allow you to discover new options to experiment with space and creativity.
Our ability to create living room designs that are soothing after a busy day is made possible by the colors, we choose for living rooms, which include terracotta, sand, and beige. Consider color schemes for the living room items such as home office desks, side tables, home office furniture, etc. that are inspired by natural elements like wood, plants, and other varying textures.
Why Home Canvas is a go-to place?
A variety of wooden coffee tables with wood or metal legs are available at Home Canvas to give your home a modern and stylish appeal. Our coffee tables, bookshelves, and shoe cabinets are all one-of-a-kind and provide sufficient storage space. You may effortlessly boost the décor of your home office with our unique and modern office furniture. Here you can find the most recent furniture that is required for a suitable and professional home office. TV units, accent chairs, kid's furniture, bedroom accessories, and much more may be found in our hand-picked selection. Office furniture online that is easy, comfortable, and aesthetically built is now accessible at a low cost with exquisite detailing. Every home demand book storage and organization and for that we've got you covered!  At Home Canvas, there is a huge selection of bookshelf organizers suitable for every environment. The structure for all of the office furniture online is exceptionally strong and has plenty of storage space which eventually offers an aesthetic appearance to your home décor.
Modern furniture that can completely transform a space
If you are hunting for a wooden study table and chair to add a regal touch to your kid's room, you've come to the perfect spot. View Home Canvas's most recent design tables, chairs, or table chair sets, which are reasonably priced and cost-effective in every way. You can transform the look of your living room decor with these strategies while staying inside your price range. The essential takeaways are to experiment with color, move the arrangement, and shop at Home Canvas to enhance the ambiance of your living room.
Contact info
71-33RD FLOOR, PRIME BUSINESS CENTER, PRIME TOWER, BUSINESS BAY, DUBAI UAE 
Email: support@thehomecanvas.com
Phone: +971-505579129