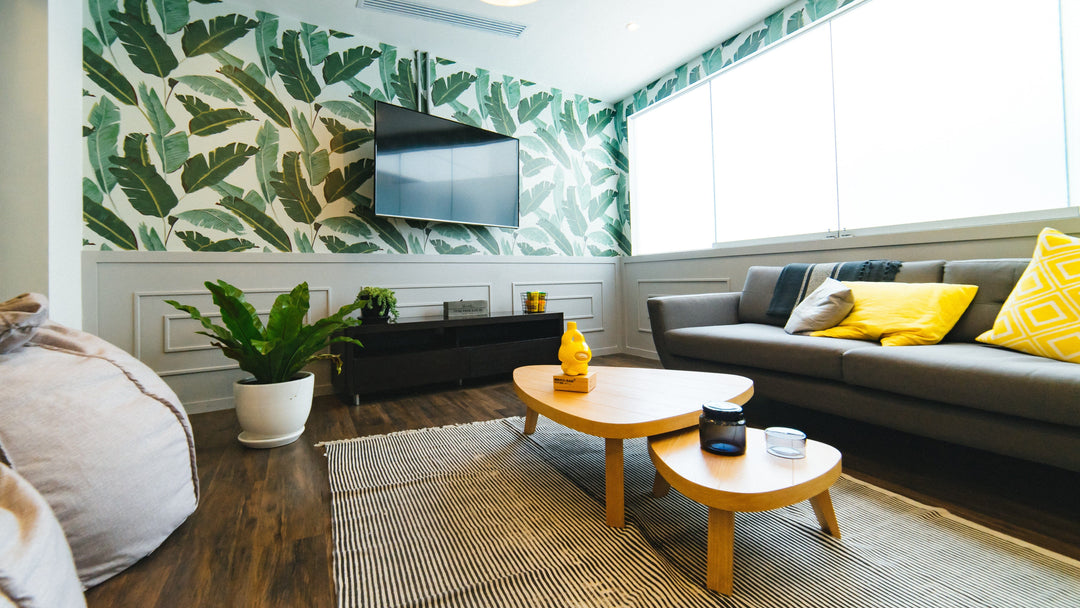 Posted on
---
With the spread of the internet in the world, online shopping has become a trend shopping today. However, markets are still buzzing with all the goods sold online. Many of the heavy household goods like furniture were the monopoly of offline local markets. But the trend is changing now. Today, online furniture shopping is similar to buying anything else from popular online retail shopping stores. Many benefits make you buy home furniture from the cosy comfort of your home and reduce the need to visit the market in your hassle-free time. Let's count upon them.

Saves You from Stress and Painful Effort

Buying online furniture just requires a good internet connection. With a single click, customers can place an order for their favourite home furniture. Moreover, most online stores have a catalogue that lets you explore a variety of modern and antique furniture. It saves the time spent visiting local markets, bracing the crowd, and effort in transporting the furniture to home.

Huge Catalogues to Choose Your Dream Furniture

With more corporates allowing working from home, the need for home office furniture is increasing for urban dwellers. Besides, you always need a modern coffee table to serve your guests in the living room or enjoy a sip of a hot beverage while watching sports. An online store gives you a wide range of choices with plans, styles, materials, and price ranges.

Online Furniture Customization for Special Needs of Home

Many furniture vendors online, also allow customizing the furniture according to the customer's choice. They also provide telecalling services to speak to their artisans and decide the best furniture for your needs. It saves time, money, and effort. Services like The Home Canvas have emerged as a simpler and cheaper alternative for buying furniture online. They have brought an excellent inventory of following a variety of furniture:

• Living room sofa and chairs
• TV units for entertainment space organization
• Bookshelf
• Shoe cabinets
• Bean bags
• Kids furniture
• Mattress and pillows

Free 3D Interior Design Consultation

Many of the UAE online furniture stores offer the ultimate choice to get free interior design consultation from their interior design experts. Some sites even provide 3D, VR, and AR viewing of furniture settings in your desired home and office space. This makes buying the right furniture for your home an easier option.

Better Offers to Cut the Furniture Cost

Individual UAE online furniture stores frequently bring a variety of payment options, discounts, and offers to purchase luxury sofas and chairs an easier experience for families. They also give warranties and extend transparent return policies for easy return of defective pieces. These customer-friendly policies allow most of us to try new purchases and choose the best delivery options. The Home Canvas Online furniture stores in UAE bring excellent Postpay offers for home office furniture. This includes the following benefits:

• Quick sign-up forms and instant approval
• Split purchase in 3 easy instalments – Frist payment is processed on the day of purchase itself while the remaining 2 instalments are processed on monthly basis.
• No interest
• No processing charges
Services like Postpay are always interest-free and let you pay only what you purchase. This way, individuals can save unnecessary fees charged by banks or other financial entities. Fulfil your dream of reimagining home interiors in your budget without worry.

Efficient Expenditure of Hard-Earned Money

When you buy furniture online, you choose to save expenditure spent in visiting a UAE online furniture store. With a single click, you can open a treasure house of a diverse range of furniture on your phone or PC. The brisk purchase also saves the other expenses you would have incurred like eating out in the local market and buying random stuff unnecessarily just because of the attractive display of items.

Online retailers have cross-country customers and lower overhead expenses. They can promise incredible benefits to the customer and can be excellent for low-budget households. Buying furniture online is an excellent option for women, the elderly, and working people.

The Home Canvas have a huge inventory of furniture in their online store. They deliver the furniture to the desired location, at the desired time, and also assemble it for your convenience.
Contact info
71-33RD FLOOR, PRIME BUSINESS CENTER, PRIME TOWER, BUSINESS BAY, DUBAI UAE 
Email: support@thehomecanvas.com
Phone: +971-505579129