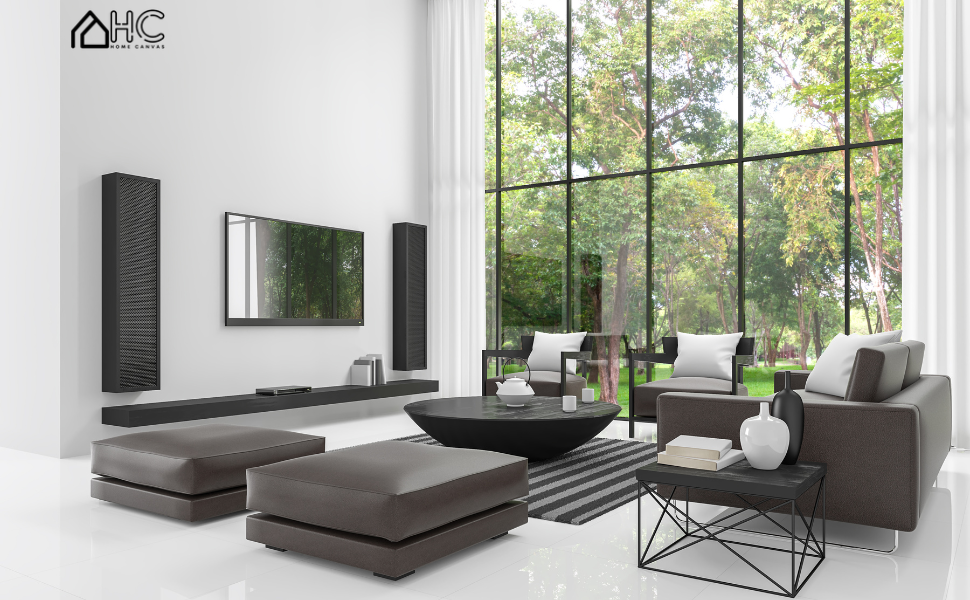 Posted on
---
It is not always easy to determine which pieces of furniture would work best in a given space. It is more than simply being captivated by its outward attractiveness. It all boils down to paying attention to the tiniest of details, ensuring that the building itself is of high quality, and putting together components that, when put together, give off an inviting and comforting vibe. Over the last few decades the ideas that go behind giving any part of your house, has multiple reasoning. From aesthetics, and themes, to easy accessibility, the thoughts have a variety. To design is to make a statement. Furniture should have multiple purposes, be relaxed, and be able to withstand the ordinary abuse of daily life for a good number of years. Even if the checklist appears to be straightforward and detailed, it may still be challenging to make the actual choice. Here are some ideas to transform your living room and give it a proper theme that not only gives a welcoming vibe but also refreshes your mood with simple aesthetics.
Sofas and Chairs
Today, if you are self-assured and know exactly what it is that you want, you have the ability to have your furniture crafted to your specifications. The Home Canvas has furniture of established quality that might provide customizable alternatives in sofas and chairs for living room and dining tables in shapes and sizes and with different embellishments such as nail heads, and a selection of cushion designs and fillings for sofas and sectionals. If you are thinking about purchasing home furniture, you can easily personalize it by selecting the individual pieces that make up the layout that you want.
Coffee Tables
You can put your beverage of choice, keys, and any other small goods on a coffee table, which is a fantastic area for doing so. In addition, they lend an air of refined sophistication to the area, particularly when arranged in the appropriate settings. Choose a center coffee table for living room that incorporates a variety of unusual and high-end materials into its design. Additionally, you shouldn't neglect the fact that your coffee tables should be able to survive a variety of weather conditions and should fit within your financial plan. There are many different kinds of coffee tables that The Home Canvas offers which are created out of a variety of long-lasting materials.
Modern TV Units
TV sets available today are extremely versatile, both in terms of their purposes and their functions. Viewers are no longer held captive by the newest blockbuster movie or sporting event when they turn on their television screens. The television serves as a focal point and the center of social interaction and banter in public spaces like lounges and bars. As a result of this, TV sets have developed into an essential component of the interior design of homes among millennials. Your living room will have the appearance of more space with the help of the Home Canvas Kipp TV Unit for Living Room, which gives the easiest way to decorate your living room.
Computer and Gaming Desk
The computer drawers are only one example of supplementary pieces of furniture that are fundamental to the living area. If you have a living area that is on the smaller side, you should make sure that the style of furniture that you choose is midcentury modern. This will help to enhance the overall elegance of the room. You also have the option of selecting a computer desk that has slimmer features. The addition of sophistication and elegance to your living area couldn't be simpler than with these pieces of furniture. Choose a computer desk with drawers to get the most out of your furniture.
Some additional ideas, such as adding an interesting rug to your living room, can help define an area in these rooms, and it can also go a long way toward customizing your design. Choose a rug for the room that has identical hues as the pieces of decor already in it, or add a splash of a contrasting hue. In any event, you should think about the contours of the rug's surface as well as its dimensions, and then select the appropriate fabric. Maintaining synthetics is a breeze in comparison.
Contact info
71-33RD FLOOR, PRIME BUSINESS CENTER, PRIME TOWER, BUSINESS BAY, DUBAI UAE 
Email: support@thehomecanvas.com
Phone: +971-505579129